C89.5 Drive-at-Five Playlist: Richard J Dalton vs. DJ Lightray 01/20/23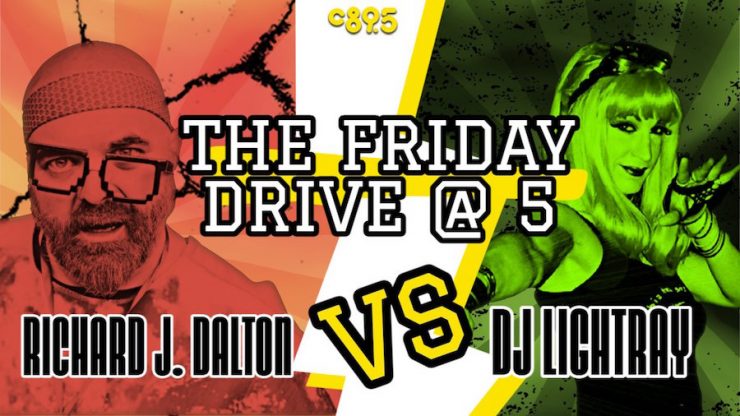 Welcome to our playlist.
Quote of the week:
"Recount the night that I first met your mother" – Hailey from Paramore (in Still Into You)
The first song every week is the only song we could agree on.
Listen again: https://www.c895.org/show/drive-at-5/
Graphics by Harmony.
Selena Gomez – Come and Get It – Dave Audé Remix
–> LIGHTRAY
Madonna vs. Breathe Carolina – Like A Blackout (Lightray Mashup)
Bloodhound Gang vs. Pink Is Punk and Merk & Kremont – Discovery Ball (Lightray Clean Mashup)
–> RJD
Cher & R3HAB – Woman's World
2Unlimited – Get Ready for This – Steve Aoki Remix
Avicii – Wake Me Up – Extended
–> LIGHTRAY
Charlie XCX vs. New Order – Good Mondays (Lightray Mashup)
Daft Punk vs. M83 & Eric Prydz – Daft City (Lightray Mashup)
–> RJD
Galantis & Dolly Parton ft Mr Probz – Faith
LilDeuceDeuce – Beep Beep I'm a Sheep (feat. TomSka & Black Gryph0n)
Paramore – Still Into You – Riddler Remix